About the MBL Group
---
MBL Group was founded in 1993 by Jim Morris, Paul Barber and Jack Lewis out of a desire to capitalize on the strategic expertise gained from years leading human resources functions inside organizations and leverage that experience to help businesses across our region grow and thrive.  Over the years, MBL has been privileged to provide services to businesses large and small in building human resources solutions that generate success.
Today, MBL's focus continues to be on partnering with our clients to understand the unique needs and goals of each project in order to create solutions that work.  We are honored to have clients that we have worked with over many years and we delight in getting to know new clients every year. We believe in building strong relationships on a foundation of trust and respect.  Our approach is unpretentious, transparent and collaborative. Our goal is your success.
---
Our Clients
At MBL, we enjoy the diversity and inspiration found in partnering with organizations across all industries and working with them to achieve their goals.  Some of our valued clients include:
| | |
| --- | --- |
| Albertina Kerr | OHSU Foundation |
| BBSI | Oregon Community Foundation |
| Bridgetown Natural Foods | Oregon Food Bank |
| Café YUMM! | Oregon Humane Society |
| City of Eugene | Oregon State Bar |
| Columbia Helicopters | PAE Engineering |
| Columbia Land Trust | Papa Murphy's International |
| Columbia Willamette | PCC Structurals |
| Dave's Killer Bread | Planned Parenthood |
| Holt International Children Services | Portland Art Museum |
| Human Solutions | Sunriver Owner's Association |
| inflexion | The Joinery |
| KEEN | The Portland Clinic |
| Leatherman Tools | Tillamook County Creamery Association |
| Lifeworks NW | Travel Portland |
| Miller Paint | United Cerebral Palsy |
| moovel | Willamette View, Inc. |
| Mt Hood Community College | Worksystems |
| Multnomah Athletic Club | Yogi Tea |
| NWEA | |
Since our founding, MBL has been dedicated to serving the nonprofit community with discounted rates and fees to nonprofit firms to ensure access to our consulting services.
---
MBL Team

Dianne Burt-Green, CCP, SPHR
Principal & Operating Manager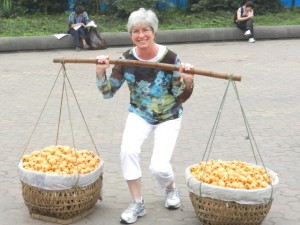 MBL Group is led by Dianne who brings over 30 years of human resources expertise. Dianne has led Human Resources teams for prominent firms such as Mentor Graphics, Boyd Coffee, Lilly/Miller and Holladay Park Hospital.  Dianne has been a faculty member for Portland State University's Professional Development Program, teaching Human Resources Compensation.  She is a former Board member and Board President of Columbia Willamette Compensation Group (CWCG), is Certified Compensation Professional (CCP), a Senior Professional Human Resources (SPHR) certification and has a Bachelor's from Marylhurst College.
Away from the office, Dianne can be found most often outside with her husband Mike, bicycling, skiing and hiking. Dianne loves to cook and entertain, working in her garden, and is an experienced seamstress.  Dianne and Mike enjoy traveling and experiencing cultures all over the world and have recently traveled to Greenland, Viet Nam, Cambodia, and Thailand.
---
Mike Green
Principal & Managing Director
Mike's career spans several decades of executive management, technology and operations experience. During that time he has guided business process improvement teams, led organizational change and directed technology modernizations, for companies both big and small in North America, Asia, and Europe.  Mike has held a number of senior executive positions in diverse industries including technology consulting, third party logistics, public utilities, wholesale distribution, health care and business services. Mike holds a Bachelor of Arts degree in Business Administration (Finance and Law), a Master's degree in Business Administration (Finance and Quantitative Methods) and has done significant work toward a PhD in Systems Science.
Outside the office, Mike's passion for all things outdoors has him on trout streams with a fly-rod, in the forest hiking, mountain biking, or skiing. He is an avid traveler and loves experiencing cultures and landscapes all over the world with his wife Dianne.  Together they have travelled to more than 60 countries and always have at least one trip in the planning stages.  Most recently they explored the Mekong River in Viet Nam and Cambodia.
---
---